World wide focus on restrict CO2 to protect the environment and weight lightening in automobile industry.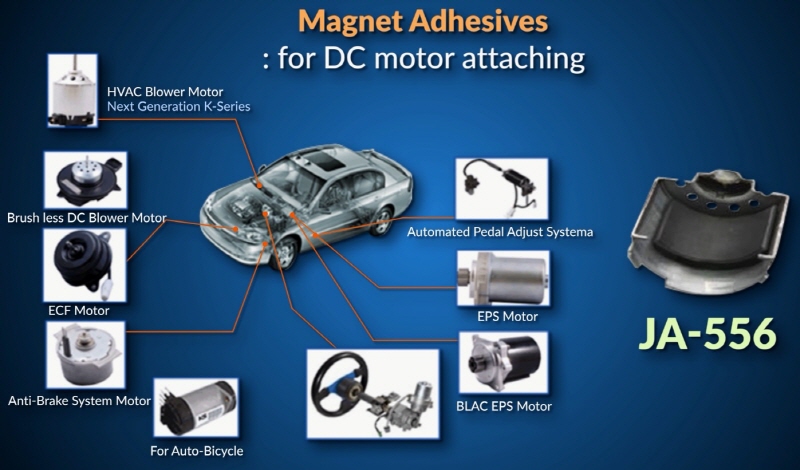 We have been keep open the seminars to define what is technical direction of automobile industry and research what is technology trend in automobile materials. We sure that mobile industry also need to consider inside parts weight lightening for future automobile.
JEIL CHEMICAL HAVE A R&D POWER FOR DEVELOPING MATERIALS FOR FUTURE AUTOMOBILE.
We has been developing adhesives for high-tech structure as Epoxy Binder in automobile industry.
Item : Adhesives
Application : high-performance structure
Properties : Increasing Weldability
http://www.jeilchemical.com/business-areas/formulation/automobile/